Claims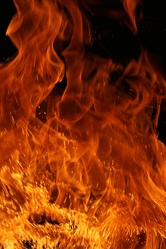 We wish to help where possible with the smooth processing of your claim.
All policies contain conditions dealing with the notification of claims which you should familiarise yourself with. As a minimum you are required to report any event that might result in a claim and all subsequent developments as soon as possible, some events / policies have more specific time limits.
We have therefore summarised below certain key issues for your guidance and to assist with the efficient handling of your claims.
Important Rules
Immediately notify and provide available details of any event that could give rise to a claim under your policy.
Do not wait to notify or submit a claim because invoices or other documents are not immediately available. They can follow at a later date.
Immediately notify the Police Authority of any loss or damage due to Theft, Attempted Theft, Assault or Attack on any Person, Riot or Malicious Damage or if anyone is injured in a Road Accident and obtain a crime reference number.
Never admit liability or make an offer to make payment to a third party without the consent of your insurer.
Do not reply or respond to any contact or correspondence received from any third party or agent acting on their behalf. On receipt you must forward any notice of prosecution, inquest or fatal inquiry and every third-party letter, claim, writ or summons for insurers to take the appropriate action on your behalf.
Note:
Unless otherwise specified notification should be via Spence Insurance.
Late notification and admission of liability are common causes of insurers repudiating claims.
Failure to disclose all material facts in respect of the claim could prejudice your rights to recover your loss.
Claims Consultancy Member Benefits
This is an additional service developed by Spence Insurance to give its members the best possible help and assistance in the event of a claim. This service is aimed at saving you time and expense and will give you complete reassurance that you will have assistance of a professional specialist 24 hours per day 365 days a year.
Benefits of the Membership include:
General risks management advice on any business situation from which a potential claim to your insurers may arise.
Telephone assistance immediately an incident occurs that could give rise to property or liability claim.
Immediate advice on evidence gathering to defend liability claims against you successfully - including those within the policy excess.
Practical help in compiling and presenting all claims.
For property and business interruption claims over £5,000 in value a professionally qualified chartered loss adjuster will be personally assigned to prepare your claim and negotiate on your behalf - if you wish - to achieve the best possible settlement.
Your loss adjuster will act solely for you and be available to attend your premises within 48 hours, to discuss the claim, and represent you at meetings with the insurers representatives.
Your loss adjuster will give you advice relating to measures necessary or advisable to secure and make premises safe, to mitigate the loss, to salvage partially or undamaged goods and to minimise the disruption to you and your business.
Your loss adjuster will prepare and present your evidence that verifies the loss. He will also liaise with your accountants to prepare and quantify the business interruption claim.
Access to a legal telephone "hotline" for free advice on insurance claims, employment and general litigation matters. Solicitors are available, if the need arises, to give the specialist advice at no charge.
Members immediate advice and assistance contact details:
Claims Equilibrium Club
Tel: 0141 781 2070
Mobile Number: 07985 587772
Email: info@claimsec.co.uk
For a quotation to join this facility please contact our office.
Spence News
In business, you have to move with the times or get left behind. That's why AXA has developed a Management Liabilit...